A disgusting hypocritical charity TV program
is broadcasted every summer in Japan. Suck drama, suck documentary(It is forged :D), suck idols etc... In getting tired, they are broadcasted consecutively for 24 hours.
I think that this project is cool than this.
[R18]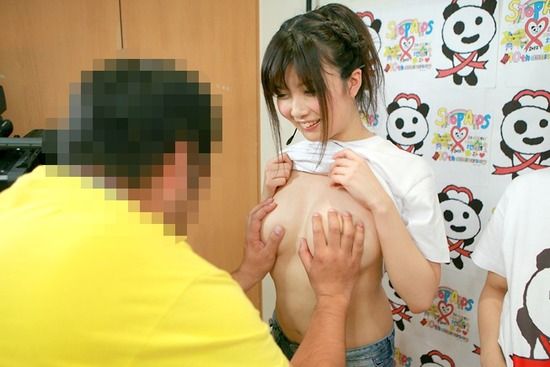 Paradise TV
, the Japanese pornography channel carried out a splendid charity project "The porn saves the earth". When participants contribute 1,000 yen(about 12.6USD) or more, they can rub the boob of 8 popular porn stars. In other words it is 125 yen per person. Of course they can participate again and again.
10 porn stars cooperated with this cool project. And they collected donations of 4,200,000 yen in 2 days. This is contributed all to
Japan Foundation for AIDS Prevention
.
via
http://www.paradisetv.info/24/oppai.html