Rovio does Angry Birds promotion in Japan. However, the method seems to be slightly different from other countries. These are the photo which
Angry Birds Japan
introduced in Twitter.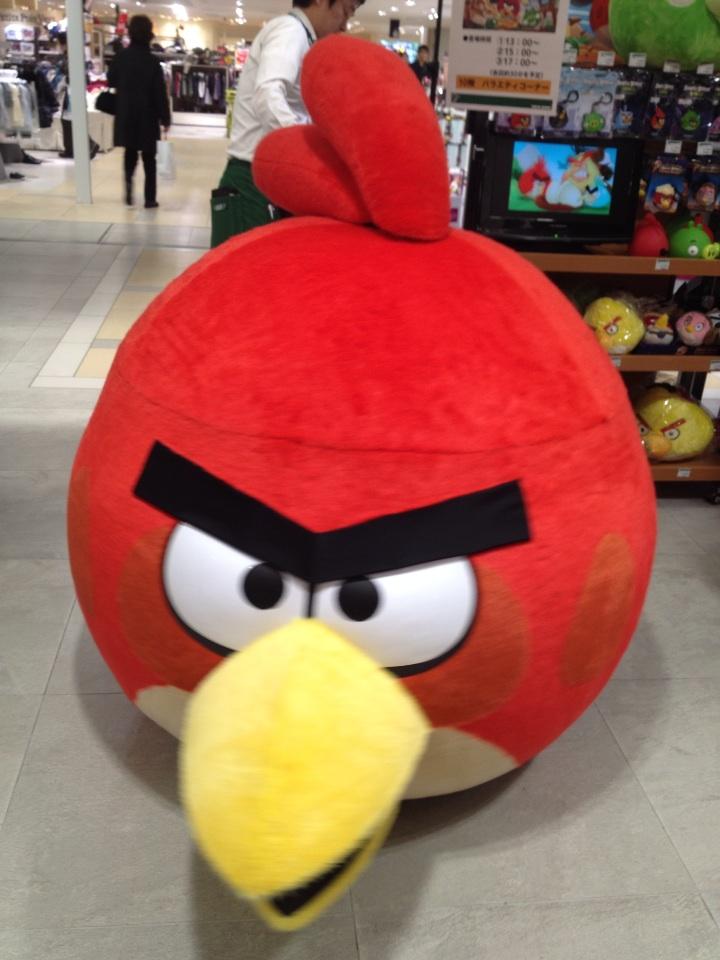 This is photos of a promotion event held in Osaka late last week. This big rea bird is not an object. A person in this, in other words this is "costume". Red bird does not have a foot and a wing, but this can move. Because a person having low height -probably woman- in this.
I watch such photo in overseas websites frequently.
Such a costume cannot be familiar in Japan. Because the face of the person of the inside appears. When we wear costume in Japan, we must turn into the character completely. And audience believe heartily that it is a character not costume. In the event of Osaka, red bird was not costume but a live bird.
By the way, a lot of companies making such a costume are in Japan, and it is called "Kigurumi(着ぐるみ)" in Japan.
By the way, Rovio opened Japanese official site of Angry Birds today.
http://www.angrybirds.com/jp/index.html
Please check it if you are interested in Japanese.